Sun Valley Idaho Weather: Plan Your Sun Valley Vacation
Featured Property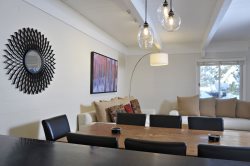 Sun Valley Dollar Meadows Condominium
Guest Reviews
Thanks for having everything ready to go today! It was so nice to just drop the bags off and take the kids to Dollar for the afternoon....
Sun Valley is the best!!! Pioneer, Java, Hells Bells, and epic skiing. This condo was wonderful! Perfect location, we didn't even need ...
When my husband and I learned we would be transferring to the Sun Valley area we immediately began our search for a home online. Luckil...
View More Reviews